Anna University
Approved Research
Centre
03
PhDs awarded under guidance
01
Research Scholars pursuing Research
56
Research Scholoars pursuing Research
01
Research Grants received
02
Books and Book Chapters Published
54,00,000
Total funding from Research Grants
The Department of Chemistry values research as a fundamental form of learning, expanding the boundaries of human knowledge. At this Anna University approved Research Centre, faculty and scholars pursue research not in the physical science discipline but also collaborations across disciplines and looks forward to partner with institutions and industry across the globe. Some of the key areas of research pursued at the Department of Chemistry include Bioinorganic Chemistry, Medicinal Chemistry, Photo physics, Organic Synthesis, Thermo-analytical Solid state chemistry and Adsorption.
Research Supervisors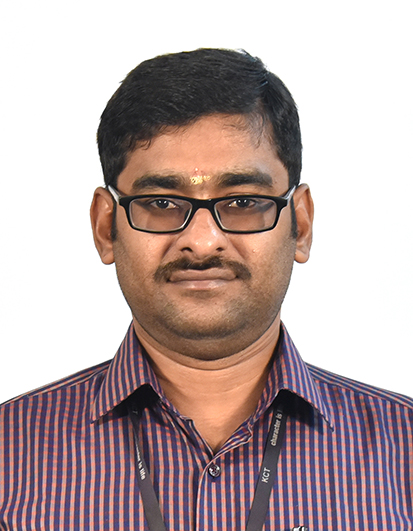 R Ashokkumar
Assistant Professor
Specialization
Photophysics, Organic Synthesis, Thin film Fabrications, Laser Spectroscopy, Nanomaterials
Dr. K. Sampath
Assistant Professor
Specialization
Bioinorganic Chemistry, Schiff Bases, Medicinal Chemistry
Shoba U.S.
Assistant Professor
Specialization
Thermoanalytical Solid state chemistry, Adsorption