About the Department
In the world of dramatic and accelerating change in the streams of technology, economy, culture, environment, and social dimensions, the role of an engineer must be expanded to include the possibilities of serving as disruptive innovators, business leaders, technology visionaries, policymakers, and custodians of the earth. Thus, it calls for a program that serves as a platform offering knowledge, skills, and exposure to a multidisciplinary array of fields and areas spanning STEM, arts, humanities, design, innovation, business, leadership, and entrepreneurship. Going from a teacher-centric approach to a learner-driven orientation, the very fabric of the program has been embedded with experiential learning, divergent thinking, problem-solving, creativity etc. to empower the learners to not only find stimulation for learning from discovering a higher purpose but also make them responsible for their learning objectives and knowledge outcomes.
B.Tech AI& DS – A 360 Degree Immersion into Future Engineering
Technical competency – Inter-disciplinary exposure – Innovation Practicums – Social Externships – Incubation Bootcamps – Prototyping Semester – Corporate Internships – International Exchange – Research Immersions – Industry Mentor connects – Diverse career pathways.
These are just some of the learning experiences that make the B.Tech AI & DS at Kumaraguru School of Innovation, unique. Incubated in a working laboratory and built around the world-class CDIO Standard 3 integrated curriculum, this puts cutting-edge knowledge at the forefront of engineering education. B.Tech AI & DS is a precisely curated 4-year programme that brings together product, process, system thinking, eastern culture and interdisciplinary skill-sets, specifically tailored around data science and artificial intelligence. It is the outcome of several years of academic and practical research from the Kumaraguru College of Technology and Forge, India's premier technology incubator. It draws from several proven curricular models that have been successfully implemented and from current learning systems that are practised in the best universities worldwide.
From the HOD's Desk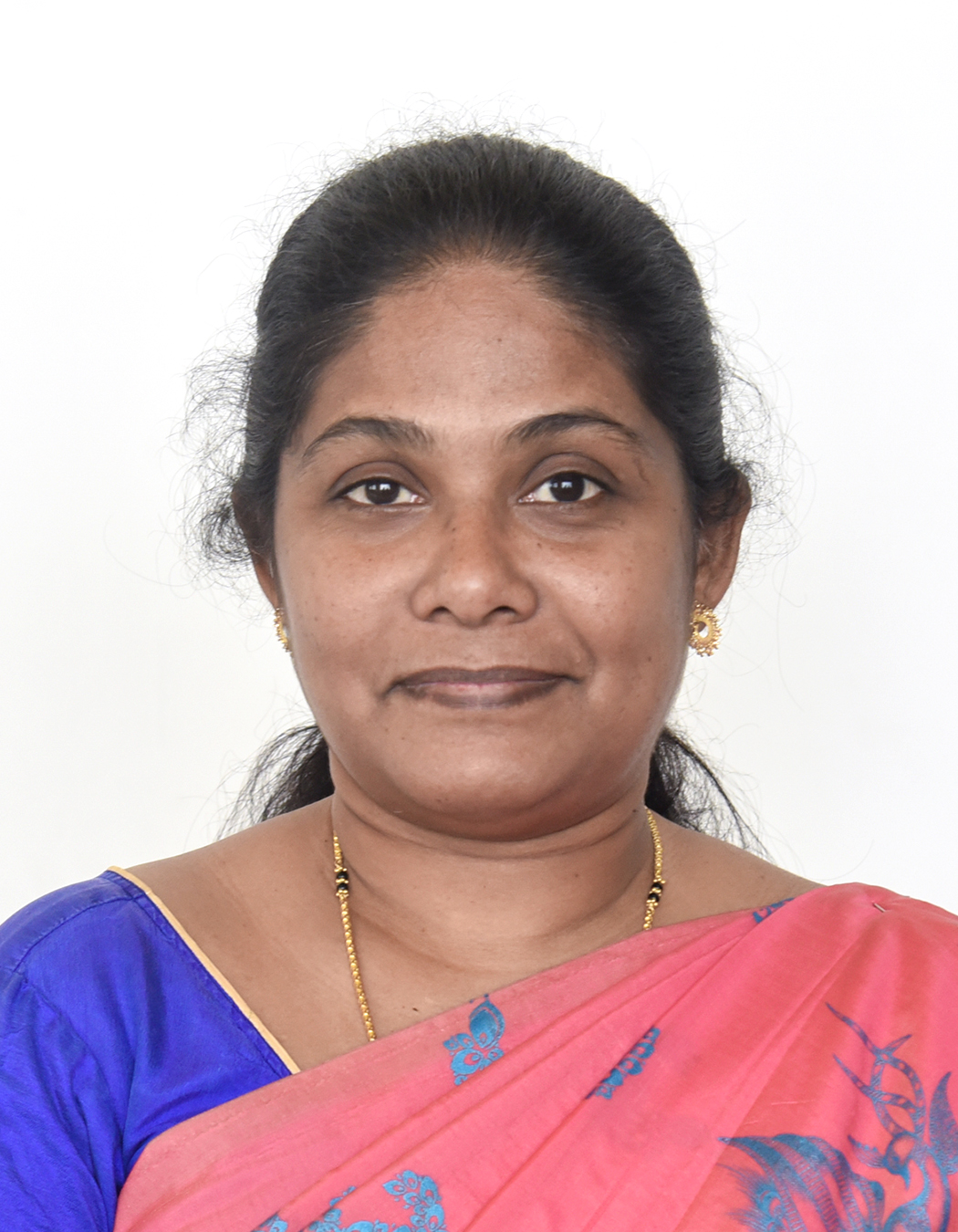 Dr. A. Bazila Banu,
Professor & Head
The Department of Artificial Intelligence and Data Science is a skill-oriented engineering branches of KCT that enlightens the transformative power of Artificial Intelligence to solve real-world challenges. The well-equipped laboratory facilities and trained faculty members will lead to gain cross-disciplinary skills across fields such as Artificial Intelligence, statistics, machine learning and data science. Students are motivated to take part in hackathons through individual training and assistance. Solving of real-time problems are enhanced through Internships, value added courses, Growth labs and workshops.
Vision
To embark as a school of innovation in the stream of data science for enabling global education, research and entrepreneurship.
Mission
The department is pledged to
Hone students to excel in the traits of data science technology and professionalism
Empower students to develop solutions for mutated technological problems of the society
Inculcate industrial and entrepreneurial culture for their professional furtherance
AI&DS – 2018 Curriculam (Sem I to 6)
The B.Tech DS and AI programme envisage becoming a pioneering model in bringing STEM, Arts and Humanities and Commerce together in exciting, relevant and carefully curated modules. The curriculum has been built with a modular approach to the fields of Artificial intelligence and Data Science on the strength of Math, Statistics, Computer Science and Basic Science. The framework was constructed with extensive analysis of necessary skills and the knowledge domains required for a highly-skilled graduate, from various reputed universities all around the globe. It gives an in-depth understanding of the core characteristics of the field of study and enhances the learning experience. The curriculum is designed based on the CDIO (Conceiving, Designing, Implementing and Operating real-world systems and products) Integrated Curriculum. In other words, the curriculum is designed with mutually supporting disciplinary modules, and with an explicit plan to integrate personal, interpersonal, and product, process, and system building skills.
Head of the Department
Dr. A. Bazila Banu
Communication Coordinator
Ms. P. Antony Seba
Placement Coordinator
Dr. D. Sudharson
PROGRAM EDUCATIONAL OBJECTIVES:
The graduates of this program shall have:
A successful professional career in industry, government, and academia with capabilities to build innovative solutions using technology as a tool to solve real-world problems.
Research capabilities in advanced technologies and shall contribute to a new body of knowledge.
A learning mindset to continuously improve their knowledge, through on the job, formal and informal learning opportunities
An ethical attitude and shall exhibit effective skills in communication, management, teamwork and leadership.
Engineering, problem-solving and critical thinking skills to create social, economical and sustainable impact.
PROGRAM SPECIFIC OUTCOMES:
After completing their graduation, students of AI & DS will be able to:
Apply the principles of artificial intelligence and data science that require problem-solving, inference, perception, knowledge representation, and learning.
Demonstrate the ability to create innovative solutions from idea to product, applying scientific methods and tools
Exhibit strong professional skills to function effectively in multi-disciplinary and heterogeneous teams with a growth mindset.
PROGRAM OBJECTIVES:
Graduates of AI & DS programme will have the following abilities:
PO1- Engineering knowledge: Apply the knowledge of mathematics, science, engineering fundamentals, and an engineering specialization to the solution of complex engineering problems.
PO2- Problem analysis: Identity, formulate, review research literature, and analyze complex engineering problems reaching substantiated conclusions using first principles of mathematics, natural sciences, and engineering sciences.
PO3- Design/development of solutions: Design solutions for complex engineering problems and design system components or processes that meet the specified needs with appropriate consideration for the public health and safety, and the cultural, societal, and environmental considerations.
PO4- Conduct investigations of complex problems: Use research-based knowledge and research methods including design of experiments, analysis and interpretation of data, and synthesis of the information to provide valid conclusions.
PO5- Modern tool usage: Create, select, and apply appropriate techniques, resources, and modern engineering and IT tools including prediction and modelling to complex engineering activities with an understanding of the limitations.
PO6- The engineer and society: Apply to reason informed by the contextual knowledge to assess societal, health, safety, legal and cultural issues and the consequent responsibilities relevant to the professional engineering practice.
PO7- Environment and sustainability: Understand the impact of the professional engineering solutions in societal and environmental contexts, and demonstrate the knowledge of, and need for sustainable development.
PO8- Ethics: Apply ethical principles and commit to professional ethics and responsibilities and norms of the engineering practice.
PO9- Individual and teamwork: Function effectively as an individual, and as a member or leader in diverse teams, and in multidisciplinary settings.
PO10- Communication: Communicate effectively on complex engineering activities with the engineering community and with society at large, such as being able to comprehend and write effective reports and design documentation, make effective presentations, and give and receive clear instructions.
PO11- Project management and finance: Demonstrate knowledge and understanding of the engineering and management principles and apply these to one's own work, as a member and leader in a team, to manage projects and in multidisciplinary environments.
PO12- Life-long learning: Recognize the need for, and have the preparation and ability to engage in independent and life-long learning in the broadest context of technological change.
2022 Batch students won first place in Healthware 3.0 contest organized by SSN college of Engineering on 17th & 18th May 2023
2022 Batch students are shortlisted among 450+ teams and presented their innovations on "Digital Doctor" in the Grand Finale of National Talent Fest Shrujana'23 organized by L&T Edutech on 30th May 2023
The programme marks out four principal pathways for students through their four years of learning. This is critical for engineering aspirants, for it tailors comprehensive immersions into the chosen discipline.
Innovator Real-world problem solver who can lead the future of these technologies. The innovator specialised programmes will take students through detailed exposure in building solutions in real-time and take them through the trajectory of concept-to-market over the period.
Researcher Deep, a relevant researcher on these emerging technologies. The researcher will have ample exposure to deep dive into fundamental and applied research, test capabilities and build research solutions in real-time.
Practitioner Deeply committed domain expert. This aspect of learning prepares the engineer to become a leader in DS and AI, driving excellence in problem-solving and analytical capabilities.
Entrepreneur A person who can build an idea and take it through to the final product. The engineer-entrepreneur will have ample scope to ideate, build, research and take a product/service to market during the 4-year programme.
ProtoSem is a 20-week full semester immersion fellowship offered as a comprehensive skills and competency development program that embeds an innovation-centered approach to engineering education right into the core of the engineering curriculum.
This first-of-its-kind program offers expert training, tech & innovation mentoring, adaptive learning, tinkering, rapid prototyping and exploration apart from tools & creative technologies covering IoT sensors & networks, 3D printing, desktop fabrication, industrial automation, robotics, low-volume electronics manufacturing & assembly, artificial intelligence & machine learning, big data analytics, cloud computing etc.
ProtoSem is offered by KCT in partnership with Forge and has enabled 300+ students with the necessary skills and competencies to solve real-world problems and develop tech-enabled solutions for the needs of industries, corporations, startups, and society.
Guided by the mantra "Innovation for skills & competencies, leads to the innovation for employability leading to innovation for entrepreneurship", the program imparts sound practical as well as conceptual knowledge through co-creation opportunities with experts, mentors, and practitioners, which has proven to enhance the employability of the students across sectors and sets the students towards an accelerated career path.
ProtoSem is offered in three different variants – Industrial Digital Technologies, Future Mobility and Autonomous systems and provides great leverage & access to the enormous talent pool for companies, building a strong Industry-Academia Partnership in the areas of emerging technologies.
To know more or contribute – www.protosem.tech
No.of students benefited from AIDS department are as follows:
| Duration | Protosem Batch | No.of students |
| --- | --- | --- |
| Feb-June | Protosem 1.12 | 64 |