Mentorship
Mentoring at KCT is envisaged to enable professional socialization and personal support to facilitate success. It foresees holistic development of the student and helps him set a goal of clarity and enable him to achieve.
With the advent of technology, students today are exposed to new information and ideas constantly. Sometimes this could be an overdose of information and they battle with ideas, not knowing what to do next or how to do it. Having to make good decisions is very critical to success. And it is a skill that comes with having high clarity. Mentors at KCT are well versed in this and help students fine tune their path.
A mentor at KCT will wear several hats over the course of his or her students' professional development – he is a skill consultant who sharpens his mentee's intellectual and professional skills, a career consultant who helps the mentee see a diverse view of his career. The guidance go beyond this and the mentor stays as a pillar of strength for the students and they have proved their mentorship to nurture the students for a class apart.
Counseling
Counseling for personal well-being is yet another active forum in KCT where the student guidance process takes place in a one-to-one, and confidential environment. The counselor, who is highly empathetic assists the students in the areas of their need. Students find the discussions with the counsellor very useful as the sessions take care of the intentions of the students and motivates them accordingly. They are guided on different perspectives and with a non-judgemental attitude, thus leading them to find a solution on their own.
Clubs & Forums
The art forms such as drama, music, dance etc are given a salient space, with clubs of their own – Varnam Club, Haasya, Dance club, Music club, and Drama Troupe. These clubs create opportunities for the admirers of dance, music, acting, mime, drawing, painting, embroidery, ornament crafting etc., to unveil their skills and the creator in them. The activities, workshops and initiatives that happen in the club are woven to develop the creator's creativity, aesthetic sense and the intellectual content, further. The beauty of identifying, developing and sharpening such skills is that, it doesn't stop with fine arts, music and dance alone. They disseminate into other areas of their life, thereby making them significantly conspicuous.
5 EXPRESSIVE ARTS CLUBS
53 ORGANIZED AND PARTICIPATED EVENTS IN 2018 – 19
23 AWARDS IN REGIONAL CULTURAL COMPETITIONS IN 2018 to 2019
OVERALL CULTURAL CHAMPIONSHIP AT PIMS AURA'18
SEMI FINAL QUALIFIERS AT WORLD HIP HOP CHAMPIONSHIP
Sahitya, Kural, SOIL and Tamil Mandram are a promising platforms for students to cultivate a passion for literature, creative writing,public speaking skills, etc. Qubate, Books and Beyond and Scrabble –groom individuals with the passion for books, quizzing, journalism and more. Through their journey in these clubs, students become independent thinkers, learn to have opinions, stage them, become inquisitive about opinions of others, explore other facets of their own personalities, and become speakers and writers of conscience.
7 LITERARY CLUBS
37 ACTIVITIES FOR THE YEAR 2018
National Cadet Corps (NCC)
NCC cadets of KCT never fail to become out of the ordinary. KCT support the cadets' patriotism, passion, commitment and dedication to be a part of the Second Line of Defence. The NCC unit of KCT has an Army Boys wing, Army girls wing, and Air wing.
NCC CAMPS 2018-2019
5 CADETS AT RDC 2019, DELHI
1 FIGHT CADET AT AIVSC 2019, JODHPUR
1 CADET AT AITSC 2018
2 CADETS AT ARMY ATTACHMENT CAMP, SECUNDERABAD
National Service Scheme (NSS)
The students of National Service Scheme of KCT involve in year round programmes, activities and camps to stay connected with the communities around. Working for the welfare of the neighbouring communities is a birth responsibility of every citizen and not a choice and the NSS volunteers of KCT are imbibed to this moral.
NSS CAMP 2017 7 DAYS AT ELLAPALAYAM VILLAGE, KOTTAIPALAYAM ORTHO CAMP VETERINARY CAMP ENT & DENTAL CAMP, EDUCATIONAL AWARENESS CAMP
2 ORGANIZATIONS l 76 ACTIVITIES FOR YEAR 2018
Aeromodelling
A club where aero enthusiasts are trained on various models of flight, training in RC simulator and real flight mechanisms. Students are trained to fly different models and become skilled flyers. The club kindles a lot of interest among the students in Unmanned Aerial Vehicles (UAV). They practice to troubleshoot the problems in flying an UAV, and understand them in real time. Students participate in national and international level competitions.
Robotics and Automation Forum is for those who are fascinated about the trends in Robotics and who want to have a hands on experience working in various projects
Students for the Exploration and Development of Space (SEDS) Promotes the exploration and development of space. SEDS pursues this mission by educating people about space and its living. SEDS is a chapter based organization with chapters throughout India, United States, Canada, United Kingdom, Asia, Latin America, and the Middle East. Each chapter is fairly independent and coordinates activities and projects in its own area.
HAM Club was inaugurated in the year 2018 for the passionate people nurturing special interest in wireless communication technology.
4 CLUBS | 24 EVENTS FOR YEAR 2018
Amongst various activities taking place, it is always a mandate that we educate our young team about their health. When talking about health, both physical and mental well-being is focussed through the various club societies in our campus.
3 CLUBS | 20 ACTIVITIES FOR THE YEAR 2018
KCT has always been a place of transformation for the young people. Start up's such as Studio KCT, Nigal and Namma Café are examples where students have turned to be entrepreneurs.
3 STARTUPS | 4 ACTIVITIES FOR THE YEAR 2018
Sports
Academics achievements and sporting excellence are synchronous in KCT. The sports facilities on the campus is conducive to any kind of sports. In the sprawling ground of 23 acres various sports activities such as, Football, Hockey, Cricket, Basketball, Volley Ball, Ball badminton, Kabaddi, Tennis, Handball, Kho-Kho, Throw ball and outdoor Gymnasium find their enthusiastic players. This sports ground goes through regular maintenance to support and encourage the sportsmen and sportswomen of the college.
ANNA UNIVERSITY INTER ZONE ATHLETIC MEET 2018
Karthik Arumugam of Civil Engineering won the first Gold in 200mts track event in the Coimbatore zone.
A.S.Sujit, MBA won a Gold in the Discus Throw and J.Lakshmi, CSE won a Bronze in 1500mts and 5000mts.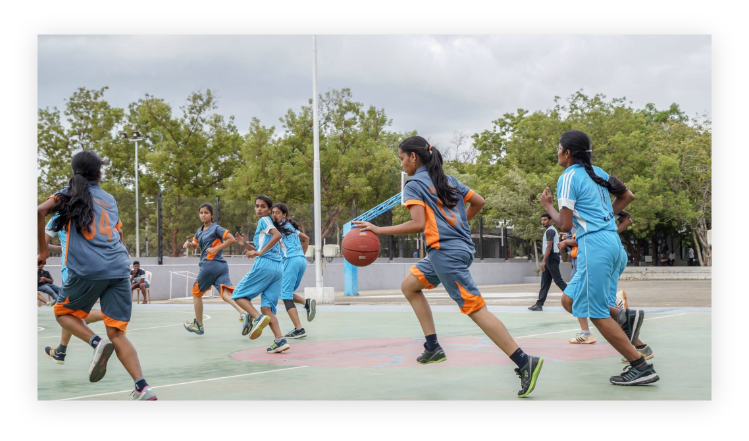 Martial Arts
The Hall of Martial Arts of KCT trains students on a variety of martial art forms such as Wushu, Karate, Silambam, Fencing, and Boxing. Performing martial arts prepares the students' mind and body for a self-paced steady growth.
10 GOLD, 3 SILVER AND 10 BRONZE MEDALS AT STATE LEVEL SILAMBAM COMPETITION IN 2018
27 SENIOR WUSHU CHAMPIONSHIP, MEGHALAYA
Gowthami G of IT secured a Silver medal.
Thazootheen M of Mechanical Engineering and Keerthanalakshmi D of IT secured a Bronze medal.
ANNA UNIVERSITY INTERZONE BOXING CHAMPIONSHIP
Nandhini KS of Civil Engineering secured a Gold medal.
Geevanantham of Textile Technology, Ajay of Computer Science, P Shankaranarayanan of Aeronautical Engineering secured a Bronze medal.
The gym named KRAFT resonates a healthy mind in a healthy body. The significance of KRAFT is that it is in-door and spreads over an area of 2400 square feet. The gym equipments are well tested, maintained and adhere to the international standards. This in-door unit is separate for men and women users.
7TH COMMON WEALTH POWER LIFTING CHAMPIONSHIP 2017, SOUTH AFRICA
Ravi Shankar P of MBA secured fourth position overall.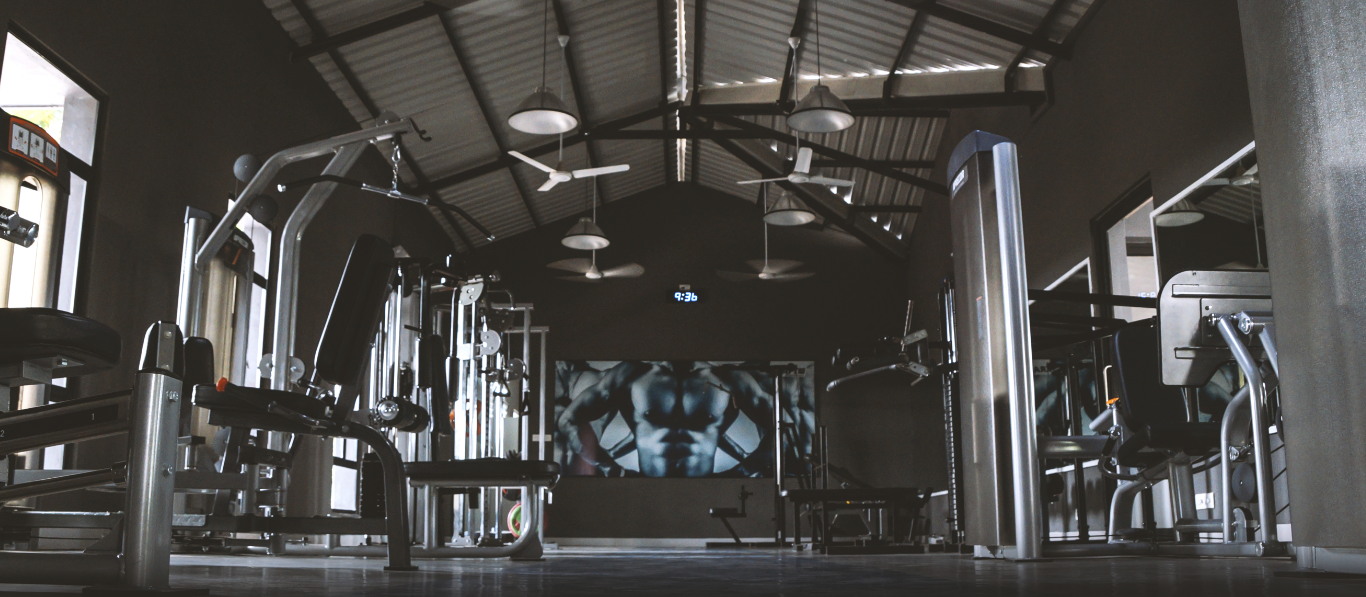 Dr. Arumugam Study centre houses six badminton courts. It attracts a lot of players and has seen a large number of great players.
Yoga, an alternative medicine for health and fitness, is open to students who wish to learn the art of being in the pink of physical and mental health. The impact of putting themselves through this has been highly positive and rewarding. Thus the college provides the best Yoga training possible for the students. Agam Club organised 34 Yoga events in 2017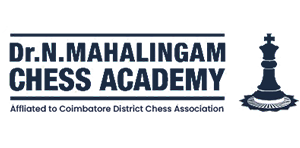 Chess is considered a game of critical thinking and creative problem solving. Dr.N.Mahalingam Chess Academy bolsters the skills of the chess talents in the college through chess coaching camps, practice sessions and tournaments, making them prodigies.
DR. N.MAHALINGAM 28TH NATIONAL UNDER 17 OPEN & GIRLS CHESS CHAMPIONSHIPS
2017, A NATIONAL LEVEL CHESS TOURNAMENT IN COIMBATORE AFTER 20 YEARS.
170 STATE LEVEL CHAMPIONS FROM OVER 21 STATES COMPETED IN THIS 9 DAY TOURNAMENT AND WINNERS REPRESENTED INDIA IN WORLD CHESS CHAMPIONSHIP AND
COMMONWEALTH GAMES IN 2018.