About the Department
The M.Tech-Masters in Technology Managementis designed to provide knowledge of advanced technologies like computing & artificial intelligence, autonomous machines, robotics & connected systems and transforming its students into engineering leaders with the ethos of sustainability & societal impact.
The curriculum providesblending off-campus programs & providing personalised learning modules to enhance the opportunity and shift from solely learning from within the classroom. The program creates a holistic experience for the protagonists with skills & competencies they need to design their own pathways for innovation, research, employment & entrepreneurship and to successfully navigate life in campus & beyond.
Students across the four semester learn higher order skills to adapt to the changing industrial landscape propelled by Industrial Digital Transformation. During the first semester, students shall adopt new emerging technologies to solve real world problems; In semester two, students shall acquire skills & competencies required to enable industrial digital transformation; in semester three, students shall action the learning into Innovative models/products/solutions that solve real world problems in hack labs/incubators/organisation; and during the fourth semester, shall apply the learning in the real time through Global/National immersion working in a multidisciplinary team.
Program Highlights
Courses taught by Industry experts and Technology practitioner
Experiential learning modules and optional credits to learn by doing Compulsory courses in emerging technologies in Hack labs to design new innovative solutions, products, or models
Option to learn through online/blended/on-campus/ and application-based learning pedagogies
Opportunity to learn through online/blended/on-campus/ and application-based learning pedagogies
Opportunity to work with cross cultural teams through Industry – Institute partnerships in India & abroad for immersive learning&collaborative projects
National and International certifications under choice-based credit system
Thrust Areas
Industrial Digital Transformation
Industrial Sustainability
Innovation Management
Product design & development
Textile Technology
Powered By Forge
Forge is catalysing national-scale industrial digital transformation by enabling Government and Industry to collaborate with Innovators, harnessing entrepreneurial innovation and leveraging its vertically integrated incubation capacity covering industrial innovation labs, knowledge & financial resources, program capabilities, and partner networks.
Forge intends to provide a nurturing ground for the development of future-ready technologists with broadened perspectives eager to learn across multiple disciplines and motivated to emerge as multifaceted innovators, creators & builders of the digital era.
For Admissions: https://forms.gle/oSDskvDXt5sHgvvf9
Mr. R. Sathish Kumar
Founder and Director
iExemplar Software India Limited Digital transformation Enabler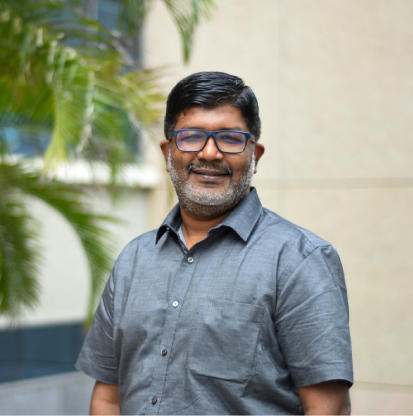 Gokul Kumar. K
Chief Technology Officer Forge
Technology Innovation
Sridharan Venkataramanan
Associate Vice President
Global Logic
Dr. B. L. Lakshmi Meera
AVP & Head
Forge Academy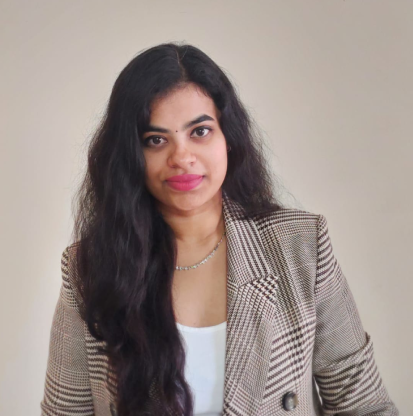 Krishna Rubigha
CEO (India) at International Society for Energy and Sustainability Research (ISESR)
Industrial sustainability
Program Education Objectives
PEO 1: Graduates shall become management professionals with the ability to plan, evaluate, deploy, and manage emerging technologies.
PEO 2: Graduates shall be able to lead technology teams in an organisation to create business value with rigorous execution capabilities.
PEO 3 Graduates shall become professionals in leading research and innovation initiatives in academia, government & industry.
Program Outcomes (PO)
PO1: Apply their capabilities acquired in technology management to identify business solutions that would enhance internal efficiency and external market growth
PO 2: Identify, analyse, and integrate solutions for industrial digital transformation across various sectors.
PO 3: Adapt and work efficiently with multidisciplinary teams across various Organisational levels.
PO 4: Articulate and document all the information's more precisely and meaningfully.
PO 5: Exhibit an ethical and responsible behaviors in all business decisions