Kumaraguru Action for Relief and Empowerment (KARE) is a volunteer led movement founded in November 2015. KARE supports the victims of natural disasters such as floods, cyclones, and other calamities including the COVID-19 pandemic. KARE has been providing support for the welfare of the people through four major verticals.
Social campaigns | Information posters/bulletins
Procurement & Resource Support | Wellness check

---
The journey so far
Since the devastating Chennai floods, KARE has been providing valuable assistance to people affected by natural calamities. The initiative which was started to provide hope to the people in need has come a long way since 2015. The volunteers of KARE, in 2018, supported people affected by the GAJA cyclone by distributing relief materials and other essentialities. The team also aided the people affected by the Kerala Floods in 2019 by assisting them with relief materials. The COVID-19 pandemic which has drastically affected the lives of many, since 2020, brought the team together once again to facilitate awareness and support. Various activities such as circulating weekly response bulletins, informational posters, infographics, booklets and the distribution of food packages to the frontline workers are undertaken by the team. Besides these, KARE has also conducted emotional wellbeing sessions with YourDost. A helpline number for people to connect with counselors and to receive appropriate COVID-19 related information has also been launched.
1500
Groceries and Essential Kits supplied
1.25
lakh+ Lives impacted
2500+
Volunteering hours clocked
To donate
KARE Bank Account Details
Account name: KCT KARE
Account number: 1245155000078376
Bank: Karur Vysya Bank
Branch: KCT Extension Counter
IFSC: KVBL0001245
Bank address: Kumaraguru College of Technology, Chinnavedampatti,
Coimbatore – 641036
Cyclone Gaja was one of the major cyclones to hit the coastal areas of Tamil Nadu. It left a disastrous effect on the houses, infrastructure and disrupted the lives of many. KAREFORGAJA was a volunteer driven initiative as a response to the devastating cyclone. 4 missions were undertaken by the team in the areas of Karaikal, Nagapattinam, Pudukottai and Mannargudi respectively.
---
Mission One
KARE Team with the help of KCT HAM club worked with the District Collectorate in Karaikal provided communication and assistance.
Mission Two
KARE Team assisted in distributing relief materials in and around Vedaranyam and other affected areas in Nagapattinam. The volunteers distributed the collected and sponsored relief materials worth 3 lakhs and assisted in relief work in the villages of Vanavan, Madevi, Kameeswaram and Vilundamavadi in Nagapattinam district, reaching out to 580 families (6000 people).
Mission Three
KARE volunteers reached out to Pudukottai to distribute relief materials and carried out relief work. KARE volunteers reached out to Pudukottai district and carried relief work and distributed relief materials in Gandhinagar, Naivathirai, Kunnavaiyal, Viswanathan Nagar, Thondaiman Nagar, Mettupatti, Aavadi Kollai, Balan Nagar, Vijayarajanagar, Gandhinagar, Usilangulam and Mettutheru.
30
boxes of Mosquito Coil
70kg
of Candles
(700 pieces)
To donate
TO MAKE A DONATION
KARE Bank Account Details
Account name: KCT KARE
Account number: 1245155000078376
Bank: Karur Vysya Bank
Branch: KCT Extension Counter
IFSC: KVBL0001245
Bank address: Kumaraguru College of Technology, Chinnavedampatti,
Coimbatore – 641036
Kumaraguru Institutions in response to the request of the Government and as a gesture to support the efforts of the local Government agencies has offered its campus hostel facilities to create a 800-Bed COVID Isolation Center.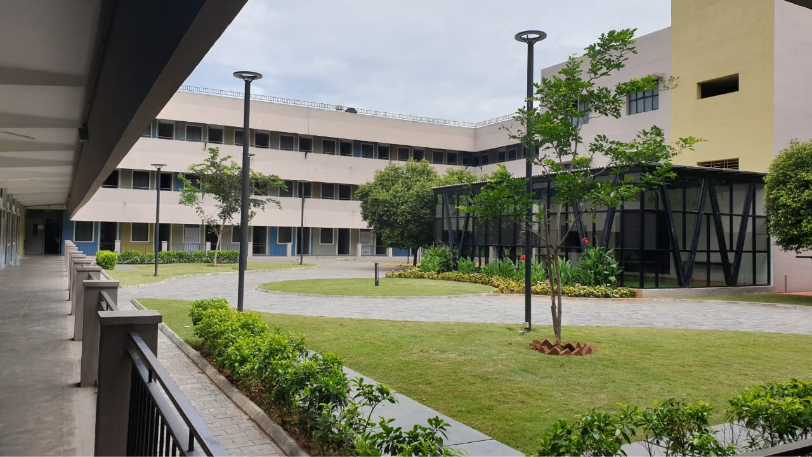 What started out as a 360-bedded CCC, has now become an 800-bedded COVID Isolation Centre. Arrangements have also been made to host a dedicated team of doctors, nurses and other frontline workers who will attend to the housed patients. The facility was inaugurated by the Honorable Chief Minister of Tamil Nadu, Thiru M.K.Stalin in the presence if Dr.N.Manickam, Vice Chairman, Shri M.Balasubramaniam, Correspondent, Shri Shankar Vanavarayar, Joint Correspondent of Kumaraguru Institutions and Thiru Tharanipathy Rajkumar, Executive Director, Shakti Group.
The 800-bed COVID care facility also provides library, 24×7 mental wellness counselling, conducive space for yoga, meditation and indoor sports, an autonomous robot with UV light to sanitize the facility and Wi-Fi for the inmates. The Institution will work with the Government officials and agencies to provide all support in the prevailing critical social health situation.
Providing essentials to
care covid centre
KARE has provided support to the COVID Care Centre at Kumaraguru Campus with essential requirements for the patients and health workers with sanitiser dispensers, PPE kits, Face masks, Pillows and covers, Wheelchairs and certain medical equipment. The Health Workers & the Government administration has been taking care of the patients who have been advised isolation from the third week of May, 2021.
Namadhu Pangu was started in the year 2008 from the visionary of Arutchelvar Dr.N.Mahalingam that "If India has to continue her journey to progress and development, her villages have to develop. Industry and livelihood creation must go hand in hand with social development and participation of youth".
Namadhu Pangu is an integrated community development initiative of Kumaraguru College of Technology which strives towards enhancing the quality of life of people in the villages surrounding KCT (Chinnavedampatti, Anjugam Nagar, Udayampalayam, NG Pudur and Chinnamettupalayam).This is achieved by utilizing the talent and expertise of committed students and faculty members effectively, who are keen to bring a change in the lives of the people in the villages. Namadhu Pangu is a volunteer driven programme dedicated to enrichening the community and is a unique partnership that believes in commitment and expertise. The primary aim of NP is to sensitize students on the opportunities and concerns of society and encourage them to participate in the social construction. Here solutions for the social issues are provided by our expert team and are executed by committed student volunteers. Currently Namadhu Pangu works under 5 primary themes:
EDUCATION | HEALTH | WOMEN EMPOWERMENT
ENVIRONMENT | YOUTH EMPOWERMENT