Technical know-how Session on Advanced Apparels and Technical Textiles (from raw material to marketing) for Entrepreneurs in Textiles and Fashion
Event by:
Kumaraguru College of Technology, Texas Tech University, Lubbock, USA and SIMA
Organised by:
Department of Fashion Technology and Department of Textile Technology
Contact:
Programme Co-ordinators
Dr R Priyadarshini,
Asst. Prof./Fashion Technology, KCT
[email protected]
+91 72990 18088
Dr R Saminathan,
Assoc. Prof./Textile Technology, KCT
[email protected]
+91 73582 42846
Date: 01st August 2022 - 02nd August 2022
Venue: Kumaraguru City Centre, SIMA Building Race Course, Coimbatore
Programme Details
Registration Fee: Rs.5000/- per head (includes stationery, lunch and refreshments)
Limited to 20 participants.
Concessions on group booking (3 pax or more).
Certificates will be issued on completion of 2-day participation.
About Expert Facilitator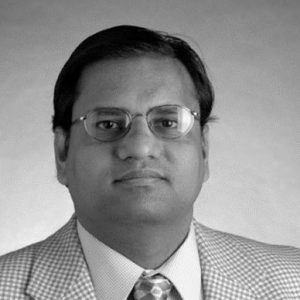 Dr. Seshadri Ramkumar is a full professor at Texas Tech University (TTU), Lubbock, USA. His research focuses on developing value-added materials using nonwoven and nanotechnology with attention on cotton. He supervises the Nonwoven and Advanced Materials Laboratory at The Institute of Environmental and Human Health, TTU. He is an accomplished researcher with several US patents and a sought after PhD supervisor. His research on nonwoven decontamination wipe has resulted in technology transfer and commercialization. His work has been recognized and appreciated by leading research institutions in USA and UK. Dr. Seshadri Ramkumar fostered the Technical Textiles revolution in India, which played a vital role in India becoming self-reliant in developing PPE products during COVID-19. He has a strong commitment in encouraging textile entrepreneurs through knowledge sharing and collaborations.
Continuing these efforts in Coimbatore, during this workshop, Dr Ramkumar will highlight the opportunities and possibilities for advanced apparels and technical textiles. His aim is not only to educate participants on this topic but to attract them to this highly lucrative market. This will serve the Atmanirbhar Bharat initiative and also promote high value exports.
Programme Convenors
Dr D Saravanan
Principal
Kumaraguru College of Technology
Email: [email protected]
Dr G Ramakrishnan
Head-Department of Fashion Technology
Kumaraguru College of Technology
Email: [email protected]
Bank Details
Name of the Beneficiary – The Correspondent, Kumaraguru College of Technology
Bank A/c No. – 1245115000000014
Type of Bank A/c – Current A/c
Bank Name – The Karur Vysya Bank Limited
Bank Branch – KCT Campus Branch
Bank Address – The Karur Vysya Bank Limited, KCT Campus, Coimbatore
IFS Code – KVBL0001245
MICR Code – 641053005
Swift Code – KVBLINBBIND
Last Date for Registration: October 05th 2023