Our faculty members visit foreign universities regularly for Conferences, field study, short term programs and hackathons. International Office aids to get funds for their travel or our management will bear the costs in order to encourage our faculty members to gain international exposure and which in turn will help them in guiding the students who would like to travel abroad and also enhance their research exposure.
Mr. Kaushik Balaji, Mr. Sumanth Sugunendiran, Mr. Mahil Arasu and Dr. J. Senthil in ASEE conference, Utah presenting the projects on Smart De-huller, Kash and Computer Vision for Textile Industries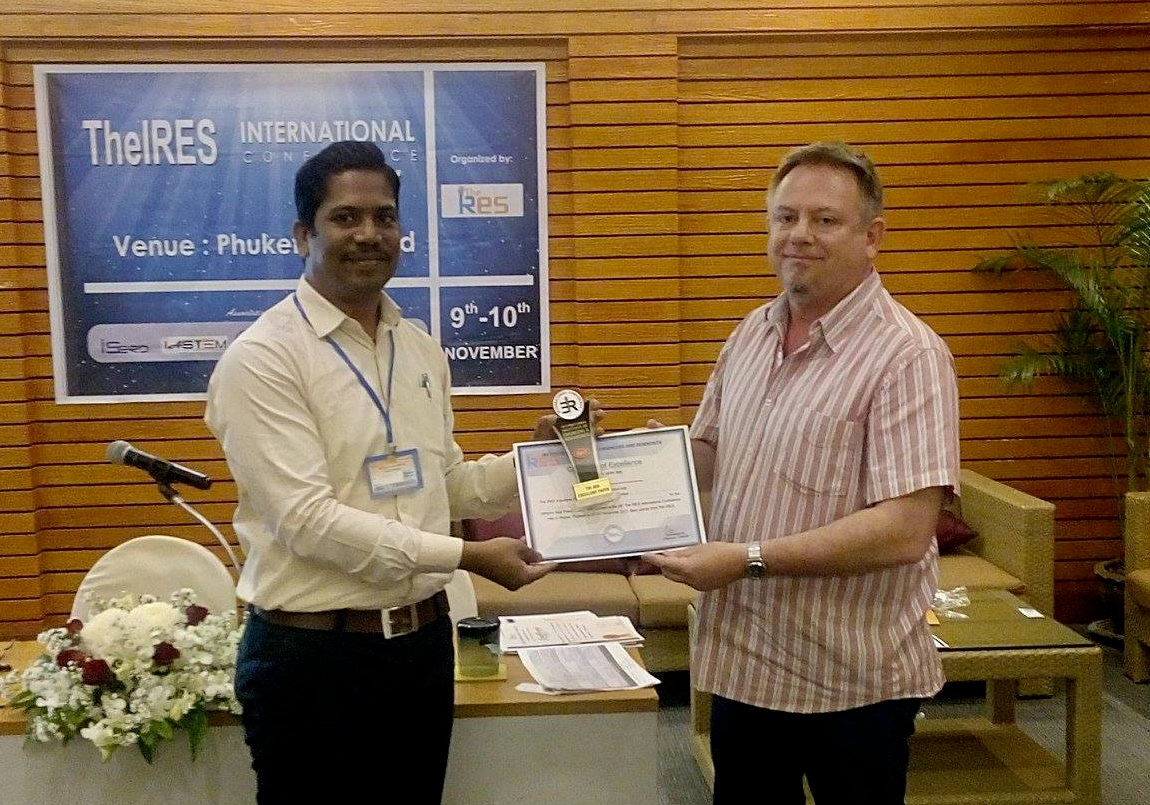 Prof. Sivarajasekar from Department of Bio-technology presented a paper entitled "Ultrasonic assisted pectic polysaccharide extraction and it's characterization from waste cucumis melo peels" International conference on Agriculture and Food Engineering" at Phuket, Thailand during 9-10, November 2017.
Loughborough University, UK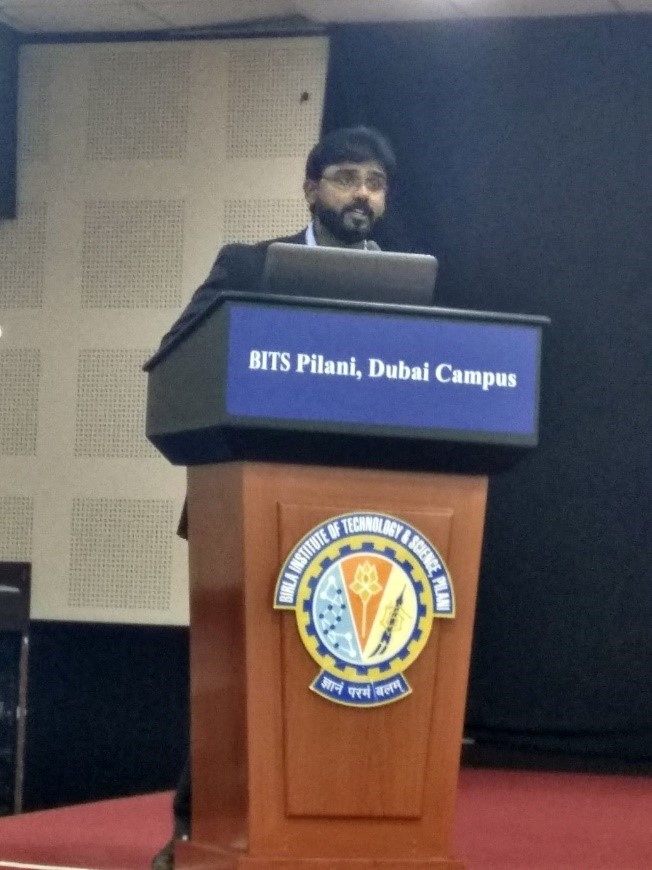 Guest Lecture on Microcontroller based design
Prof. Samuel Ratna Kumar from KCT-Mech Engg presented his paper entitled "Evaluation of Mechanical properties of MWCNT / Nanoclay reinforced aluminium alloy metal matrix composite" in the International Conference on Recent Advances in Materials & Manufacturing Technologies held at BITS – Pilani, Dubai Campus (UAE)
Dr. Vijila Kennedy, Director has been awarded Fulbright Scholarship – Senior Administrators Program, she visited about 15 universities in the USA.