India Skills National competitions are expected to start in November 2023
Date: July 3, 2023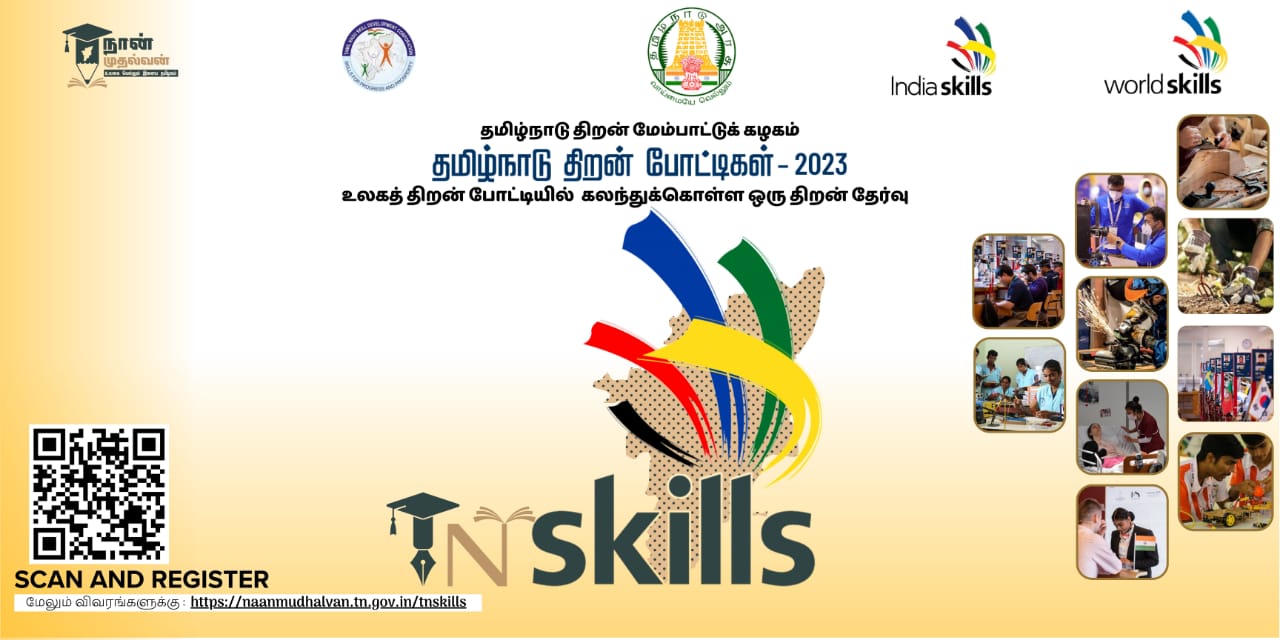 TNSDC is starting its preparation for the 47th World Skills Competition, which will take place from the 10th -15th of September.
2024 in Lyon, France, and the India Skills National competitions are expected to start in November 2023. 
The TN Skills Competition was launched by the Hon'ble Minister of Youth Welfare and Sports Development on 5th May 2023.
 Last date for registration: 07.07.2023.